Web Development Projects by 3SI/Strategic Support Systems, Inc.
3SI utilizes the latest web design and development tools to deliver professional front-end graphic design and clean back-end programming. We have years of experience with web technologies such as Flash®, JavaScript, HTML, DHTML, ASP, ASP.Net, VBScript, ColdFusion, MS Access, and SQL databases. We combine equal parts creativity, technology, and business savvy to ensure our clients get high-performance web sites every time. Here's just a few of our sample sites.

This custom ASP.Net software application allows USB, a federally chartered bank, to offer it's new unprecedented Upfront Rewards™ Visa® Platinum credit card offer.
Poorak & Associates is a full service, commercial general contracting firm. Jay Poorak, president, has over 20 years experience serving Georgia and the Southeast.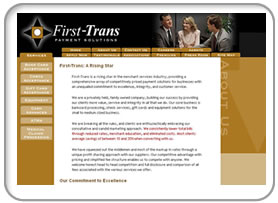 First-Trans
First-Trans markets merchant account processing and check processing services to small businesses. This web-based system provides leads management, contact management, profit analysis, automated contract creation.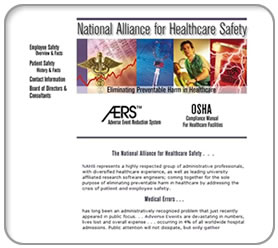 NAHS is an alliance of healthcare administrative professionals and university research software engineers brought together to help eliminate preventable harm in healthcare.
[ Request Information ]